Save 5% on
Korean Air
Available for you and a companion each year. For example, spend $5,000 and save $250.2
2X miles
on travel
Earn on Korean Air, hotels and dining including takeout and restaurant delivery.3,4
2 KAL Lounge coupons
Enjoy 2 KAL Lounge coupons each year.5
Earn faster on travel and more.
2X miles
on Korean Air ticket purchases3
2X miles
on dining, including takeout and restaurant delivery4
1X mile
on all other eligible purchases6
Carry on additional benefits and savings.

Take off for less
Get 5% off Korean Air tickets each year. Available for you and a companion. For example, spend $5,000 and save $2502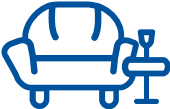 Enjoy some quiet time
2 KAL Lounge coupons each year5

Enjoy no foreign transaction fees on international purchases
Additional card features:
Auto Rental Collision
Damage Waiver
Get insurance coverage for car rentals made with your Visa card7
Bilingual automated
24-hour account access
24/7 access to automated voice help in Korean
Bilingual customer
service available
Live customer assistance available in Korean
Earn 2X miles in the air and on the ground.
Double your rewards on Korean Air tickets and at hotels and restaurants.3,4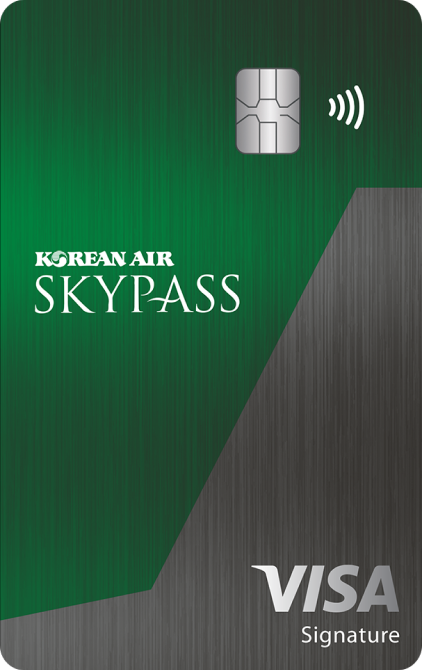 SKYPASS Visa Signature® Card SKYPASS Visa Signature®
Card