10,000 Bonus
Miles
Earn 10,000 Bonus Miles when you spend $1,000 in eligible purchases within the first 90 days.1
2X miles
on streaming
Earn 2X miles on streaming services such as Netflix and Spotify®.2
2X miles on
rideshare
Earn 2X miles on rideshare services such as Uber and Lyft.2
Earn faster on travel and more.
2X miles
on rideshare services2
2X miles
on streaming services2
1X mile
on all other eligible purchases3
Additional card features:
Bilingual automated 24-hour account access
24/7 access to automated voice help in Korean
Bilingual customer service available
Live customer assistance available in Korean
Stream shows. Take rides. Get closer to an award flight!
Earn 2X miles on rideshare and streaming services with a SKYPASS SkyBlue Visa Card.2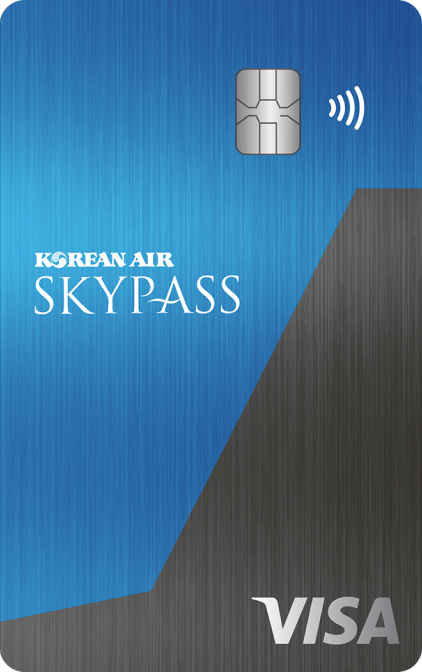 SKYPASS SkyBlue Visa® Card SKYPASS SkyBlue
Visa® Card